Packaging
Bulk bottle packaging is carried out by the glassmaker following a meticulous procedure. Each pallet is carefully wrapped with high strength plastic film to adequately protect the bottles from the rest of the environment during transport and storage. The bottles are perfectly aligned on pallets to avoid any problems during transport as well as during your depalletization process.
In bulk
The number of bottles per pallet varies depending on the shape and size of your bottle. All this information is available in the spec sheet of each bottle.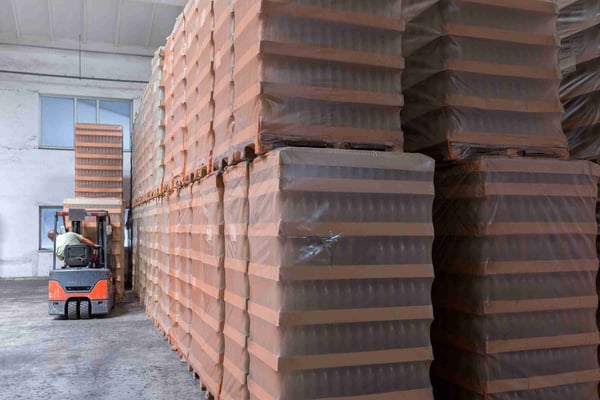 In cases
The number of cases on a pallet and the number of bottles per case also varies for each bottle. We have our own repacking capabilities which guarantees flexibility and speed of execution of your order.
The boxes and dividers we use are designed specifically for each bottle, ensuring a perfect fit. The bottles are placed neck down in the boxes. The boxes are then stacked upside down; a unique feature that greatly facilitates unpacking of bottles.